Meet the Project Social Ambassadors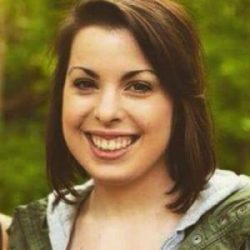 Gabriela
Location: New England
Age: 26
College: University of New Hampshire (undergraduate degree), New York University (master's degree)
Profession: Social Worker
Biography: Hi! I'm Gabriela and I am a social work professional, working and living with NVLD. I am passionate about social justice, community connection and the human experience. My journey with NVLD was once focused solely on my challenges and failures, but has now transformed into a lifelong experience of healing and self-acceptance. I hope that there will be more awareness of NVLD in the future, and that the diversity within the NVLD community is more celebrated so young people and adults from all walks of life feel represented, valued and supported.
What is your favorite TV show? It is difficult in this day and age to choose just one favorite character! My favorite TV show is Grey's Anatomy (by the amazingly talented Shonda Rhimes) and one of the things I love most about the show is that each episode connects to a "life lesson" or theme of the human experience. It inspires me to think and reflect! My favorite character has to be Dr. Miranda Bailey.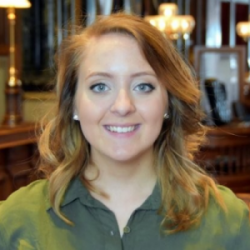 Emilee
Location: Iowa
Age: 21
College: Grand View University
Profession: Political Research Associate
Biography: I was diagnosed with NVLD when I was in fourth grade. I really struggled with the diagnosis and became severely depressed. Luckily, I had my mother who was determined to not let me fall through the cracks and she advocated for me non-stop at school until I was given the services I needed to succeed. I was not expected to graduate high school, it was assumed by my doctors that I would probably drop out. I was able to graduate high school with honors and went right on to college. I followed my passions in politics through college where I earned honors in my degree field of political science and public administration. I now work in political research and spend my free time finding ways to advocate for disability rights in public policy. I hope to either attend law school and become a civil rights attorney who serves on disability rights cases, or to become a political advocate for disability rights. While NVLD is a major part of who I am, I do not let it define me and I use my struggles with it to build myself into a better person.
Who has influenced you the most in life and why? My parents and my daughter. If it weren't for dedicated parents I wouldn't be where I am today, and my daughter because she inspires me everyday to wake up with a smile and choose to be happy.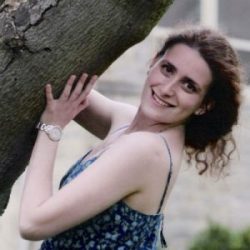 Michaela
Location: New York
Age: 24
College: Masters in Social Work (in progress), Silberman School of Social Work at Hunter College; BA Psychology, Manhattanville College; AA Liberal Studies, Landmark College
Profession: Graduate student, tree climber, coffee drinker
Biography: Hey there! I'm Michaela. I'm a lover of nature, poetry, and iced coffee (in my humble opinion, the only coffee truly worth drinking). I was diagnosed with NVLD when I was 14. I always say that no two diagnosis of NVLD are alike. Mainly, my struggles are with slow processing speed, spatial relations and visual memory. I'm naturally extroverted, and I think of myself as a people person! I'm studying to become a social worker because I want to be able to help individuals with learning disabilities just like me! My hobbies include playing my guitar, drawing, and spending time outdoors.
Who is your favorite TV show character and why? Lieutenant Olivia Benson from Law & Order: SVU because of her incredible strength, persistence, selflessness, dedication, perseverance, and beauty inside and out.
The NVLD Project Blog Posts:
NVLD: It's In My Nature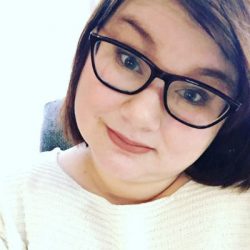 Julia
Location: New York
Age: 25
College: Buffalo State College
Profession: Program Assistant for a Peer-Run Non-Profit Agency for People with Disabilities
Biography: Hi, I'm Julia. I'm a 25-year old vibrant young woman who has a beautiful appreciation for life. I was officially diagnosed with NVLD when I was eight years old and though it has been a challenge learning how to "life," I have found true happiness. I have a black cat named Marcello, who is the light of my life. I enjoy art of all kinds and fashion. I love people and learning their stories, and through that I have been comfortable sharing my own. The opportunity to be part of the NVLD Project as a social ambassador is one of the greatest honors ever.
Who has influenced you the most in life and why? My mom has been the greatest influence in my life. She has been the fiercest advocate for me, and without her I wouldn't be where I am today. She has sat through countless IEP meetings and has gotten me the services that I need. She taught me how to be my own advocate and I forever love her for that. I am glad for the opportunities that she has given me to succeed in life and she will be my best friend forever.
The NVLD Project Blog Posts:
Resilience In the Face of Adversity
A Letter to my Future Partner About my NVLD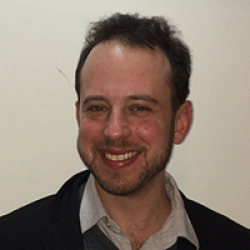 Benjamin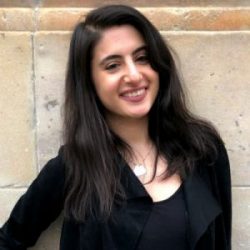 Ariel
Location: New York
Age: 26
College: Pace University
Profession: Current graduate student at New York University
Biography: I was diagnosed with NVLD when I was 5 years old. Currently, I am a graduate student at NYU studying professional writing. My passions include playing guitar, writing and reading. Before I worked through the struggles that came with having NVLD, I was very shy and isolated. Since breaking out of my bubble, I have made several friends. I have learned that although NVLD presents challenges, it is important to persevere and never give up. Anything is possible if you believe and work hard to achieve your dreams.
What is your most treasured possession? My Taylor guitar and MacBook Pro.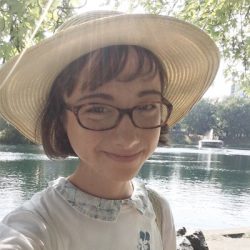 Katie
Location: Ontario, Canada
Age: 21
Biography: Hi, My name's Katie. I'm a 21 year old currently based in Ontario, Canada. I found out I had NVLD in grade 12. Identifying with this label has helped me to recognize why I experience, interpret, and understand things in a way that can seem a bit different to most people around me. I am excited to be writing for The NVLD Project because my struggles when undiagnosed proved to me how necessary it is for us to communicate and consistently work towards creating communities that celebrate diverse abilities and varied ways of thinking.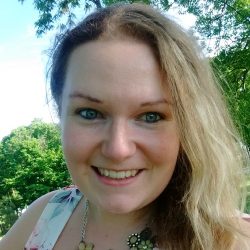 Megan
Location: Ontario, Canada
Age: 27
College: Ryerson University
Profession: Child and youth worker
Biography: My name is Megan, and I'm a graduate of the Child & Youth Worker program from Cambrian College and I'm pursuing my degree in Disability Studies at Ryerson University along with a certificate in Aboriginal Knowledges & Experiences. I was diagnosed with Non-Verbal Learning Disability when I was seven years old. I was continually told from a young age from psychologists and teachers "I wouldn't amount to anything" and to "never consider post-secondary education." I want to embrace my disability and construct a new dimension to humanity which moves beyond the label. I want to guide others out of their own darkness and illuminate a pathway of change. I am not defined by my disability, and my experiences have led me on a journey to cultivate change.
What has influenced you the most in life and why? My grades 6-8 special education teacher Mrs. R, who not only believed in me, she also inspired me to accomplish anything I wanted to in life despite my learning disability.
The NVLD Project Blog Posts:
The Irony of Having Non-Verbal Learning Disability