Meet the Project Social Ambassadors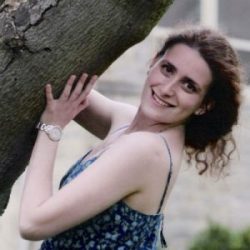 Michaela
Location: New York
Age: 25
College: Masters of Social Work (MSW) Silberman School of Social Work at Hunter College; BA Psychology, Manhattanville College; AA Liberal Studies, Landmark College
Profession: Social worker, tree climber, coffee drinker
Biography: Hey there! I'm Michaela. I'm a lover of nature, poetry, and iced coffee (in my humble opinion, the only coffee truly worth drinking). I was diagnosed with NVLD when I was 14. I always say that no two diagnosis of NVLD are alike. Mainly, my struggles are with slow processing speed, spatial relations and visual memory. I'm naturally extroverted, and I think of myself as a people person! I'm studying to become a social worker because I want to be able to help individuals with learning disabilities just like me! My hobbies include playing my guitar, drawing, and spending time outdoors.
Who is your favorite TV show character and why? Lieutenant Olivia Benson from Law & Order: SVU because of her incredible strength, persistence, selflessness, dedication, perseverance, and beauty inside and out.
Blog Posts:
NVLD: It's In My Nature
Conquering Math with NVLD
Realizing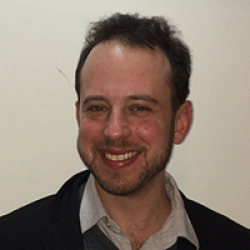 Benjamin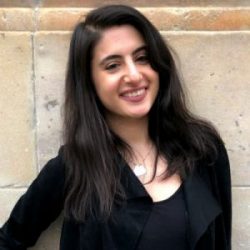 Ariel
Location: New York
Age: 26
College: Pace University
Profession: Current graduate student at New York University
Biography: I was diagnosed with NVLD when I was 5 years old. Currently, I am a graduate student at NYU studying professional writing. My passions include playing guitar, writing and reading. Before I worked through the struggles that came with having NVLD, I was very shy and isolated. Since breaking out of my bubble, I have made several friends. I have learned that although NVLD presents challenges, it is important to persevere and never give up. Anything is possible if you believe and work hard to achieve your dreams.
What is your most treasured possession? My Taylor guitar and MacBook Pro.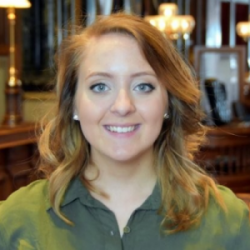 Emilee
Location: Iowa
Age: 21
College: Grand View University
Profession: Political Research Associate
Biography: I was diagnosed with NVLD when I was in fourth grade. I really struggled with the diagnosis and became severely depressed. Luckily, I had my mother who was determined to not let me fall through the cracks and she advocated for me non-stop at school until I was given the services I needed to succeed. I was not expected to graduate high school, it was assumed by my doctors that I would probably drop out. I was able to graduate high school with honors and went right on to college. I followed my passions in politics through college where I earned honors in my degree field of political science and public administration. I now work in political research and spend my free time finding ways to advocate for disability rights in public policy. I hope to either attend law school and become a civil rights attorney who serves on disability rights cases, or to become a political advocate for disability rights. While NVLD is a major part of who I am, I do not let it define me and I use my struggles with it to build myself into a better person.
Who has influenced you the most in life and why? My parents and my daughter. If it weren't for dedicated parents I wouldn't be where I am today, and my daughter because she inspires me everyday to wake up with a smile and choose to be happy.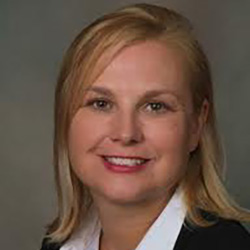 Linda
Location: New Jersey
College: Nova Southeastern University (graduate degree)
Profession: Learning specialist
Biography: I struggled in school during a time when not much was known about learning disabilities, let alone NVLD. Life was hard, but I learned through all my struggles and perseverance. Getting through college was no easy feat, but I never quit and graduated with honors. Determined to make a difference I became a public- school special education teacher to help misunderstood students. After 8 years, I left to start my own practice working with parents, children, and adults to learn academics and social skills. Working with individuals with neurodiversities is not just a job to me, it's my life and passion.
What is your most treasured possession? I have two. My undergraduate and graduate college degree certificates, after I was told I wasn't college material by my high school guidance counselor. My award from South Jersey Magazine for being one of the top 'Super Women' for making a difference in the community.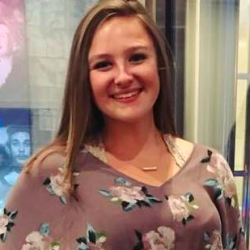 Emma
Location: North Carolina
Age: 20
College: East Carolina University
Profession: Full-time student
Biography: My name is Emma and I am currently a Junior at East Carolina University. My major is Family and Community Services with a concentration in Family Science. My goal is to become a clinical counselor in the future. When I am not in school or studying I love watching Grey's Anatomy, spending time with friends, hang out with my cat Frankie, singing, and being in musicals. My journey with NVLD started when I was diagnosed in the third grade. At the time I had absolutely no idea what all this was or what it meant. Throughout school I definitely had my fair share of struggles but thanks to my wonderful support system, I got through it. I feel as if NVLD is often miss-understood so I am so excited to become an ambassador and bring awareness to NVLD.
What is your favorite TV show character and why? I love Christian Yang from Grey's Anatomy because of how strong of a person she is. She has gone through so much yet she continues to help people and live out her passion.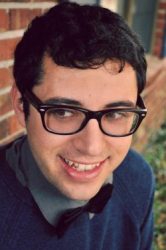 Myk Media
Location: Florida
Age: 36
College: Full Sail University
Profession: Film Maker
Biography: I have a late life NVLD diagnosis, which has been a massive invisible struggle for me. However it inspired me to work harder. I was born in Colorado, and moved so many times that I went to seven different schools before seventh grade. Now, I've carved out a space for myself in Florida promoting events and making movies. Even though I missed many opportunities due to my condition, I learned how to make my own opportunities in life.
What is your most treasured possession? My imagination.
What has influenced you the most in life and why? Andy Kaufman and Andy Warhol for the fact that they remind me that it's ok to be different and unlike anyone else in the terms art, imagination and life.