Welcome to The NVLD Project!
My daughter was diagnosed with NVLD when she was just five years old. Because Non-Verbal Learning Disability is not in the DSM, she did not receive the proper education she deserved. Schools and educators often did not understand her disability because NVLD is not an official diagnosis, making it hard for children with the learning disability to receive the appropriate accommodations in school.
My daughter has faced many substantial challenges growing up, but she has persevered nonetheless. Through a remarkable ability to be both tenacious and resilient, she has managed to succeed in many areas of her life. Like most though, with this learning disability, my daughter will never be completely free of NVLD's hold.
Having any disability is challenging, particularly when that disability, like Non-Verbal Learning Disability, is not officially recognized, is poorly understood, and presents significant social barriers. Too often, individuals with NVLD are stigmatized and ostracized, largely because they misread social cues. Being accepted socially and feeling supported by a community remain among the biggest obstacles – a challenge we are trying to address.
My daughter's unwavering determination and courage inspired me to create a supportive and inclusive community to help children, adolescents, and adults with NVLD. 
In 2013, I founded The NVLD Project, a nonprofit organization dedicated to raising awareness, building support, and furthering our understanding of this disability. I want to help others on this journey who might feel isolated and alone because I know the importance of belonging to a community and I know how frustrating it can be to find the resources necessary to help your child succeed.
In just a few short years we have made considerable strides. I am very pleased and grateful that our organization is working with some of the most prominent experts in the field, including researchers, psychologists, educators, and their renowned institutions. Thanks to the support of so many individuals and organizations, my passion for providing much needed help and resources to others with NVLD and their families is becoming a reality. While I am extraordinarily proud of what we have accomplished so far, I do realize that in many ways our work has just begun.
Please join me and all of us at The NVLD Project in our critically important work to obtain a valid diagnosis for Non-Verbal Learning Disability so that those living with this disability can be better understood, properly treated, socially engaged, and counted in.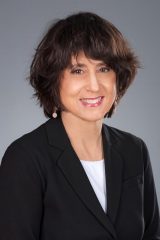 Laura Lemle, PhD
The NVLD Project Founder