Overcoming NVLD, my most challenging years were 7th grade through the beginning of 10th grade. I was becoming more and more aware of my disability since my sister's achievements were around me quite regularly. For example, she was a starter on the basketball team, so the highlights often included her, and she was Vice President of our school's service club, so her picture was often in our local paper for that. Due to this, it was hard for me to understand if my teachers and coaches really liked me or just felt sorry for me because I wasn't gifted like my sister. I struggled to understand that each student has their positives and that each educator and coach enjoys the individual for a different reason.

For example, one of the mistakes I made was not realizing how much my indoor and outdoor track coaches liked me. They were incredibly inclusive and loved all the positives I brought to the team. Years later, they continued to tell us, "Eileen brought so much to our teams." However, at the time, I truly believed these coaches were just nice to me because I had obvious struggles. As a result, I was very reserved and didn't connect as much to them initially, and I questioned myself a lot about whether many of the adults really liked me or if they just felt they had to be nice.
Thankfully, once my sister graduated, things started to click in, and I realized how I had previously missed many chances to build relationships with these coaches. Understanding this, my relationship with these coaches became stronger and stronger. In addition, I had many personal best(s), and I enjoyed being on the indoor and outdoor track teams so much because as an athlete, I felt my coaches highly respected me and that my teammates truly cared for me. Most importantly, though, I learned that everyone brings something special to each situation and is blessed with their own positives and unique personality. For me, this appears to be a struggle for those with NVLD and other Learning Disabilities that bring more than one area of deficit.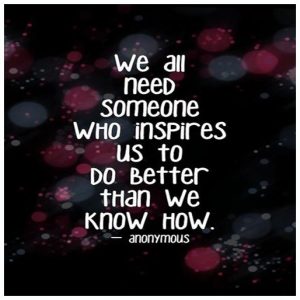 In addition, I faced this feeling again with my 11th grade English Teacher. Having been in the resource room with upperclassmen for the past two years, I always heard negative stories that she did not like Learning Disabled students. As a result, walking into her room and then her being super welcoming to me was very confusing. Consequently, during class, I was respectful to her but didn't extend myself too much because, in my head, I told myself she was just being kind because she knew all about my sisters' achievements and loved her as a student. However, after receiving an A+ on my 1st paper, I saw the truth, and the truth was that she valued effort as much as achievement. I also learned my resource room teacher communicated with her ahead of time about how hard I work, which explains why she connected with me right away. Most importantly, I learned that hard work leads to both personal and academic success, and I hope today's youth with an NVLD or any Learning Disability understand this.
Through these experiences, I strongly advise you to give the adults reaching out to you a chance. In most cases, they truly like you, and yes, I understand it is easy to say things like "they only like me because they feel sorry for all my struggles." Understand that connections will lead to great success in all ways. For example, my track coaches became the adults who warned others to never underestimate me and encouraged them to get to know me because I had a great personality that unfortunately became hidden more than it should. It took longer to understand that adults do really like me. In addition, my English teacher became the adult that always asked how my track meets went and what my plans were for the future. These great personal connections wouldn't have been possible had I not eventually realized how much they cared about me as a person.
Overall, while this may be hard, I honestly believe when you trust the adult is reaching out, it will lead to a great relationship and raise your self-esteem. Years later, my track coaches still support me in any way they can, whether donating to the NVLD project or giving me wonderful words of encouragement. It still motivates me to always believe in myself. I truly believe that the same can happen to you. Give it a try.
Eileen
I love all the personal connections that I am blessed to have!