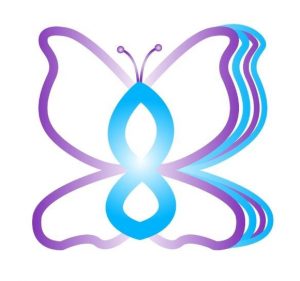 Social Ambassador Jennifer Purcell, otherwise known as the Ever-Changing Butterfly, shares a deeper look into her NVLD podcast with the NVLD Project Team! Jennifer created her podcast, Living with an Invisible Learning Challenge, to raise awareness and understanding for NVLD. Her podcast is available on several platforms, including Apple Podcasts, Spotify, Audible, and more.
The general population's lack of knowledge surrounding NVLD makes her podcast all the more critical and relevant regarding efforts to secure the inclusion of Non-Verbal Learning Disorder in the Diagnostic and Statistical Manual of Mental Disorders (DSM). Detailing the ways she overcame her own challenges and inspiring others to do the same, her podcast becomes a network to educate people and build a larger community for those living with NVLD. Read more about her experience creating this podcast, interviewing others, and sharing it with the world in our interview with her below!
The NVLD Project Team: What inspired you to create this podcast? 
Jennifer: I had the idea to create the podcast before July of 2020 because I was listening to a podcast about sexual and domestic abuse stories. I wanted to raise more awareness, understanding, sympathy, and comprehension for what NVLDers go through daily with the countless challenges they may experience in their life. I also wanted to make NVLDers like me not feel alone in the world and know that there is someone else out there with NVLD who experiences many of the same challenges that they do. I used the phrase learning challenge instead of learning disability to describe NLD because I felt like the disability had too much power or charge behind it. We're not really disabled! We do think, learn and act differently than neurotypicals do, though. I created the podcast, the website, social media pages, and YouTube channel for it all on my own with a bit of help from my family and friends. I came up with its name, "Living With An Invisible Learning Challenge," from a book I had tried to write about my life experiences from NLD. 
The NVLD Project Team: What did your experience creating this podcast and sharing it with others change for you, personally? How has the podcast impacted your life and the lives of those around you since you created it? 
Jennifer: I changed my personality by creating and sharing the podcast with the world because through the interviews, I learned how to be more courageous, vulnerable, and honest about my experiences with the challenges of NLD. I also got significantly better at researching for the podcast in terms of how much information I needed and didn't need. Beforehand, I spent too much time researching various topics and subjects because I didn't know when to stop geeking out on them. I've always loved learning new things and expanding my skills, and I continue to love it. By interviewing those with NLD and sometimes having it with other learning challenges like ADHD, dysgraphia, ADP, and anxiety, I have learned how others experience the symptoms that all those learning challenges can give them. Through feedback from the podcast audience, I also have learned how the podcast has helped them in various ways in their lives. It helps support them not only in their personal life but also in work. 
I have discovered how big the world is by sharing it with others! The podcast has 57 countries, 49 states, 685 cities worldwide. On the social media pages, it has 329 followers on Instagram, 217 listeners on Spotify, 73 followers on Spotify, 52 followers on Twitter, 187 followers and 161 likes on Meta, and 30 subscribers on YouTube. It also has 1,212 views on YouTube, 2,222 downloads on Spotify, 4,844 plays across all the podcast platforms it's on, and 3,064 website views. I've also learned how many countries and cities are in the world because some of the ones on the podcast I hadn't heard of before, like Bonaire, Barbados, and Bosnia and Herzegovina. I have also received feedback from audience members worldwide on how it helps them and makes them feel included instead of alone. Little did I know when I created this baby in 2020 that it would have an impact on the world and change me too. 
The NVLD Project Team: What are some of the challenges you were confronted with when creating this podcast? 
Jennifer: Some of the challenges I've had with producing the podcast are writing scripts for it, researching on topics, finding sponsors for it, and recording episodes. I remember one time it took me about 20 times to get a recording of an episode right because I kept messing up on the script. I learned if I underline the whole script, I don't mess up as much or often when reading it. I recently acquired BetterHelp as a sponsor for it! I had to do that on my own because my podcasting platform doesn't suggest many do the small, narrow niche that NLD has. I also had challenges with researching some topics because there is unfortunately not much material on NLD out there and the challenges the NVLDers experience. Unfortunately, I also often have my chronic migraine condition impact my recording and reading of the podcast scripts. Even with all these challenges and difficulties, I continue to run the podcast weekly because I know that I'm helping make a difference in the world for countless individuals. And for that, I'm ecstatic because it has given me a bigger purpose in the world than I had before creating the podcast, "Living With an Invisible Learning Challenge."
The NVLD Project Team: What are some of the future goals you have in mind for your podcast? How do you hope to reach a larger audience in the near future? 
Jennifer: My future goals and plans for the podcast are creating and selling swag for it with the new logo that I had recently designed by Max Klien. I had him change the logo to the butterfly with the infinity symbol because I wanted to symbolize not only the transformation I've gone through but neurodiversity as well. I also want to expand on the topics and resources that the podcast offers to the world by doing a TEDx talk on it and NLD sometime in the near future. I would also love to continue to support NVLDers and others with learning challenges through the support group that I've created and host monthly.