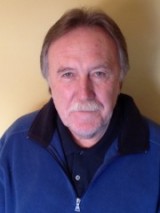 John (Jack) M. Davis, Ph.D.
John (Jack) M. Davis, Ph.D., is the co-author of Nonverbal Learning Disabilities in Children: Bridging the Gap Between Science and Practice (2011). He is currently a Professor at California State University, East Bay, and Chair of the Educational Psychology Department, where he teaches and supervises.
He received his Ph.D. from the U.C. Berkeley School Psychology program and did clinical postdoctoral studies to become a licensed psychologist. He has a special interest in learning and developmental disorders having been the director of a school and clinic for students with learning disabilities for 13 years, which provided diagnostic and intervention services.
His current clinical work is primarily with children and adults with learning disorders. His writing and research interests include articles and book chapters in the areas of mental health consultation, suicide/crisis intervention, and learning disorders.