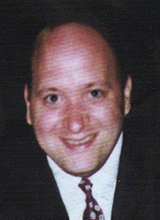 Eric Greenberg
Eric Greenberg is a leading college advising, test preparation and tutoring expert. Since establishing the Greenberg Educational Group in New York City in 1991, Greenberg and his team have helped many students of all ages achieve their academic goals. The company has established a stellar reputation for providing strategic admission and application advising (high school, college and graduate school), test preparation and academic tutoring. Greenberg Educational Group provides personalized service (in person or online). They have clients throughout the United States and internationally as well.
After graduating from the prestigious Fieldston High School in Riverdale, New York, Greenberg attended the world-renowned Wharton Business School at the University of Pennsylvania. It was there that Greenberg developed a dual passion for education and business, dividing his time between his own studies and tutoring other students. He received a Bachelor of Science degree in Economics from Wharton in 1988, graduating Summa Cum Laude and was elected to Beta Gamma Sigma, a leading national business school honor society.
By offering advisory services, test preparation and academic tutoring, Greenberg Educational Group sets itself apart from virtually every other company. The strong synergy among these different components allows the firm to provide excellent services that complement one another. Greenberg's company continues to evolve to address the ever-changing needs of students nationwide and internationally. With school admissions becoming more competitive and tuition continuing to increase at a staggering pace, Greenberg and his team recognize the importance of not only getting in to a school that is the right 'fit,' but getting the most out of your education and creating the greatest number of opportunities as well. Personalized services, proprietary materials/methods and an experienced talented team are keys to our success.
Eric and the Greenberg Educational Group have been featured in media such as U.S. News & World Report, NBC, CNBC, ABC and FOX. Media interviews can be seen on Greenberg Educational Group