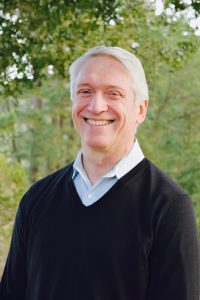 Stephen P. Hinshaw, Ph.D.
Stephen Hinshaw is Professor of Psychology at the University of California, Berkeley, where he was Department Chair from 2004-2011.  He is also Professor of Psychiatry and Vice-Chair for Child and Adolescent Psychology at the University of California, San Francisco.  He received his B.A. from Harvard (summa cum laude) and, after directing school programs and residential summer camps, his doctorate in clinical psychology from UCLA.  His post-doctoral fellowship took place at the Langley Porter Institute of UC San Francisco.
His work focuses on developmental psychopathology, clinical interventions with children and adolescents (particularly mechanisms underlying therapeutic change), and mental illness stigma.  He has directed research programs and conducted clinical trials and longitudinal studies for boys and—more recently—for girls with inattention and impulse-control problems (who often express many comorbid disorders), having received over $20 million in NIH funding.  He has been Principal Investigator of the Berkeley site for the Multimodal Treatment Study of Children with ADHD (MTA) since 1992.
Hinshaw has authored over 360 articles and chapters (h-index, Google Scholar = 117), plus 12 books, including The Mark of Shame: Stigma of Mental Illness and an Agenda for Change (Oxford, 2007), The Triple Bind: Saving our Teenage Girls from Today's Pressures (Random House, 2009), and (with R. Scheffler) The ADHD Explosion: Myths, Medications, Money, and Today's Push for Performance (Oxford, 2014).  His newest book, with St. Martin's Press—Another Kind of Madness: A Journey through the Stigma and Hope of Mental Illness— was released in 2017.  Overall, he was one of the 10 most productive scholars in the field of clinical psychology across the past decade.
From 2009-2014 he was editor of Psychological Bulletin, the most cited journal in general psychology.  He is a fellow of the Association for Psychological Science, the American Psychological Association, and the American Association for the Advancement of Science (AAAS).
Hinshaw received a Distinguished Teaching Award from UC Berkeley's Division of Social Sciences in 2001. His Teaching Company ('Great Lecture') series, "Origins of the Human Mind," was released in 2010.  Hinshaw's research efforts have been recognized, most recently, by the Distinguished Scientist Award from the Society for a Science of Clinical Psychology (2015), the James McKeen Cattell Award from the Association for Psychological Science (2016)—its highest award, for a lifetime of outstanding contributions to applied psychological research, and the Distinguished Scientific Contributions Award from the Society for Research in Child Development (2017), the Ruane Prize for Outstanding Child and Adolescent Psychiatric Research from the Brain & Behavior Research Foundation (2019), and the Distinguished Scientific Contributions Award from the American Psychological Association (2020).  He is the only individual ever to have been awarded all five.
He has been featured regularly in the media, including the New York Times, Washington Post, Huffington Post, Wall Street Journal, Today Show, CBS Evening News, ABC World News Tonight, CNN, and more.