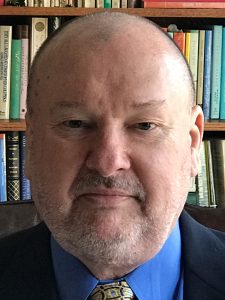 Mark Riddle, M.D.
Dr. Riddle is a Professor of Psychiatry and Pediatrics at the Johns Hopkins University School of Medicine. The focus of Dr. Riddle's research, teaching and clinical practice is pediatric psychopharmacology, particularly medication side effects. He served as Director of the Division of Child and Adolescent Psychiatry at Johns Hopkins (1993-2009) where he led a program of interventions research, both psychopharmacologic and psychosocial. He was the Principal Investigator (PI) of a National Institute of Mental Health (NIMH)-sponsored Institutional Post-Doctoral Research Training Program (T32), the PI of one of the two original sites of the NIMH-sponsored Research Units of Pediatric Psychopharmacology, the sponsor of five NIH-supported 5-year Research Career Development Awardees and a formal mentor for seven others. These awardees are now in leadership and faculty positions at Johns Hopkins, Cornell University, the University of Arizona, the University of Connecticut, the University of Maryland, the University of Oklahoma and the intramural and extramural programs of National Institute of Drug Abuse. Prior to his work at Johns Hopkins, Dr. Riddle was a faculty member at the Yale University School of Medicine (Child Study Center) for a decade after completing both his general and his child and adolescent psychiatry training there.
Dr. Riddle has served as a member of NIMH's Interventions Scientific Review Group and as the founding chair of the Interventions Review Committee for Disorders Involving Children and Families. He represented pediatric psychiatry on the Institute of Medicine's Committee on Review of Pediatric Studies Conducted Under the Best Pharmaceuticals for Children Act (BPCA) and the Pediatric Research Equity Act (PREA). This Committee's published report was an important stimulus/source document for federal legislation in 2012 that made permanent the requirement that all new drugs potentially used in youth have safety and efficacy studies conducted in children and adolescents. Recently, Dr. Riddle was the PI of an NIMH-sponsored, multisite study of interventions for children who have gained weight on antipsychotic medication, and the site-PI of a 6-year follow-up study of preschoolers who were treated with medication for ADHD. Currently, Dr. Riddle serves as a member of the National Institute of Child Health and Human Development-sponsored Data Monitoring Board for the BPCA.
Throughout his career, Dr. Riddle has always been actively engaged in clinical care and training, working with and mentoring child and adolescent psychiatry fellows, general psychiatry residents and medical students in a weekly outpatient clinic, as an the attending physician on child and adolescent psychiatry inpatient/day hospital programs and as a clinical and research supervisor.
Dr. Riddle's publications include over 300 research articles, commentaries, reviews, chapters and edited volumes. His early publications included the first placebo-controlled study of a selective serotonin reuptake inhibitor (SSRI) in children and adolescents, the initial description of activation side effects in youth treated with an SSRI, and the description of a mechanism underlying reports of sudden unexplained death in children treated with the tricyclic antidepressant desipramine. Recently, Dr. Riddle authored Pediatric Psychopharmacology for Primary Care, a book published by the American Academy of Pediatrics.