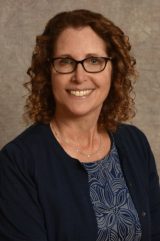 Laura Mufson, Ph.D. – Associate Director, Division of Child and Adolescent Psychiatry
Laura Mufson, Ph.D., is a Professor of Medical Psychology (in Psychiatry) at Columbia University Medical Center (CUMC), associate director of the Division of Child & Adolescent Psychiatry, and co-director of the Office of Clinical Psychology at CUMC. She is also director of Clinical Psychology and unit chief of the Children's Day Unit at New York State Psychiatric Institute (NYSPI). She is director of Training for the Child Track of the APA–Accredited Predoctoral Internship in Clinical Psychology and a faculty member of the Division of Child & Adolescent Psychiatry's NIMH T32 Postdoctoral Research Fellowship.
Dr. Mufson is the developer of the adolescent adaptation of interpersonal psychotherapy for depression (IPT-A) and is the leading expert on its use with depressed adolescents. She is coauthor of the prevention model (IPT-AST) and the model for preadolescent depression (FB-IPT). She is the author of numerous publications on adolescent depression, temperament, psychopathology, and risk factors for psychopathology, as well as articles and book chapters on the treatment of adolescent depression and interpersonal psychotherapy. Dr. Mufson conducts training workshops on IPT-A throughout the United States, the United Kingdom, Europe, and Scandinavia.
Dr. Mufson's primary research interest is in the evaluation of the efficacy and effectiveness of empirically supported psychotherapies, as well as the identification of which treatments work best for whom. In addition, she is interested in the use of technology to change clinician behavior and improve adherence to effective treatment tools. She is a principal investigator, co-investigator, and/or consultant with colleagues on numerous grants studying adaptations of IPT-A to be delivered in schools, primary care clinics, and community clinics serving minority populations. Her areas of expertise include the evaluation of empirically supported intervention outcomes in clinical trials conducted in research and community settings, the implementation of treatments in the community, and models for training community clinicians in empirically supported psychotherapies. In addition, her studies have looked at the mediators and moderators of treatment response, including stress response measured by salivary cortisol levels, levels of interpersonal conflict, and comorbid disorders.