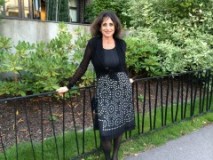 Jessica Broitman, Ph.D.
Jessica Broitman, Ph.D., is the co-author of Nonverbal Learning Disabilities in Children: Bridging the Gap Between Science and Practice (2011). She is the President emeritus of the San Francisco Psychotherapy Research Group and was the Executive Director of its Clinic and Training Center for fifteen years. She frequently lectures on Weiss's Control Mastery Theory worldwide. Currently a psychoanalyst in private practice since 1980, she has worked with families who have learning-disabled children for more than 15 years.
She is currently involved with Dr. Davis in several research projects concerning the treatment and understanding of NVLD and has a special interest in helping professionals and families understand and treat this disorder. Their most recent collaboration was "team collaboration for the best practice treatment of NVLD across three systems: school based, hospital based and family based" found in Barbara Reisman's book Medical and educational perspectives on NVLD in children and young adults.