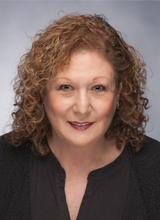 Antoinette J. Lynn, Ph.D.
Antoinette J. Lynn, Ph.D. is a clinical psychologist /neuropsychologist who has been in private practice for more than 30 years. Dr. Lynn works with preschool- and school-aged children, adolescents, and adults. She is familiar with and has interacted extensively with both private and public preschools, ongoing schools, boarding schools, and colleges in the New York, New Jersey and Connecticut tri-state area.
Dr. Lynn also treats couples and families, with principal clinical interests in the areas of neuropsychological assessment, remediation of learning disabilities, individual, couples, and family therapy, and parenting. Dr. Lynn has taught various courses on the neuropsychology of learning disabilities and consulted with several private mainstream and special education schools.