It's no secret that I am a tremendous supporter for inclusion in sports. Many of my life long friends are former teammates and my biggest supporter is my former coach. For this coming school year, I strongly believe it is extremely important that more individuals with an NVLD or similar disability get involved in sports especially in the fall season as it's an everyday activity especially at the secondary level. Since the hybrid model that kids are following in schools has really limited opportunities for social interactions, being part of sports teams leads to great social growth.
Personally, being involved in sports helped me to be a better student and friend. The guidance I received from coaches was critical for my development. Especially the deep concern I received from my coach, Jim Adams, who truly helped get through the hard times. Having some of my teammates as great friends, even though they were runners from different schools, also gave me a strong sense of belonging. By having a peer group and great mentors I became less irritable and I learned how to build connections with others. That was something so many other resource room students didn't know how to do.
I feel the need for structure and routine is especially important and being part of a sports team provides that. Having a routine and a schedule works best for all students. Through my own experiences. I know how true this is: the one season I wasn't on a team my grades were actually lower and my time management skills were weaker. In addition, structure helps students to make great progress in their social skills as often they have to learn by experience. The consistency of seeing the same people at practice daily allows you to grow socially and be more outgoing.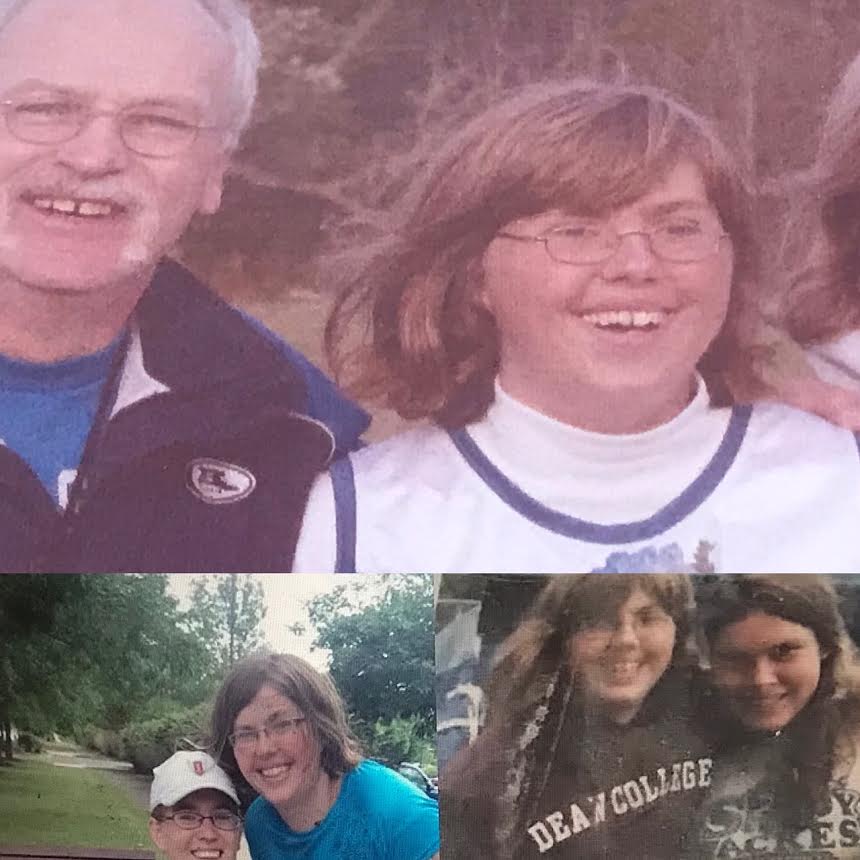 One of things that people often forget about sports is that it teaches you the importance of determination and overcoming obstacles in general. For me, running cross-country was key as my coach always pushed me to do my best even though he knew my time was still going to be slower than my teammates. In the process, we shared many heart to heart conversations which also included a few zingers thrown my way to lighten the moment. He knew well what I was capable of, so being lazy never worked in his presence. Before this experience, I could slack off a little because everyone knew about my NVLD and other challenges so they would let me slide a little. Through my time running cross-country, I learned to work extremely hard in my courses, as I knew the race wasn't over until you cross the finish line. I feel that this coming school year, gaining these skills will be especially important as the expectations will likely be higher when in-person instruction resumes.
Personally, what makes fall sports especially important is that practices start before the school year begins. This will help you focus on the new year and, especially if your coach is a teacher at your school, you often will be immediately supported. When I look back on my high school days, my cross-country coach was among the first to say hello to me in the hall and he even spoke to some of my new teachers about me, often in a casual way which gave me a sense of comfort. All three running seasons were important because my track coaches, both winter and spring, always stopped to check in with me. This level of interaction and support with all my coaches gave me a strong sense of belonging. I believe these connections are especially important to help you as you transition back to in-person learning.
Overall, it would be helpful for NVLD students to be part of a team this fall and at least one additional season as more than ever there is a real need for social growth opportunities and to build structure. While it may seem daunting, through hard work and dedication you will realize all the positives I have written about. Connections are so important to make and I believe sports teams provide a tremendous opportunity to form them through everyday interactions. In fact, years later my cross-country coach, Jim Adams, is still an incredible support to me and when I am fortunate enough to see my other track coaches, it is clear they still care a lot about me too. All of this would not be possible had I not joined a sport in high school. So take a chance, join a team, and the same experience can happen for you!
Eileen
I am eternally grateful for having such great coaches especially for Jim Adams as he is a great friend!
Share your own story