Project Social Ambassador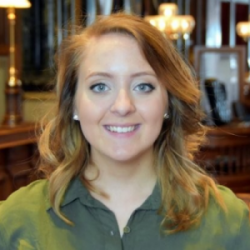 BLOG POSTS:
Location: Iowa
Age: 21
College: Grand View University
Profession: Political Research Associate
Biography: I was diagnosed with NVLD when I was in fourth grade. I really struggled with the diagnosis and became severely depressed. Luckily, I had my mother who was determined to not let me fall through the cracks and she advocated for me non-stop at school until I was given the services I needed to succeed. I was not expected to graduate high school, it was assumed by my doctors that I would probably drop out. I was able to graduate high school with honors and went right on to college. I followed my passions in politics through college where I earned honors in my degree field of political science and public administration. I now work in political research and spend my free time finding ways to advocate for disability rights in public policy. I hope to either attend law school and become a civil rights attorney who serves on disability rights cases, or to become a political advocate for disability rights. While NVLD is a major part of who I am, I do not let it define me and I use my struggles with it to build myself into a better person.
Who has influenced you the most in life and why? My parents and my daughter. If it weren't for dedicated parents I wouldn't be where I am today, and my daughter because she inspires me everyday to wake up with a smile and choose to be happy.