In my previous piece I wrote about my biggest disappointments growing up in the small town of Ogdensburg. That was while inclusion was so important, there were always pieces missing. This is because they generally went for partial inclusion rather than full inclusion.
For example during my high school years we had C courses which were the least challenging and just for resource room students for English and Social studies. They included support of a resource room teacher, teacher's aide, and sometimes a speech therapist. Due to these classes being limited to resource room students these students weren't full inclusion students and for some students this was a mistake.

One of the first issues with this setup is that the teachers and support staff can give too much support. With smaller class sizes and having more adults in the room, you aren't left alone long enough to allow you to figure out some things on your own. As a result it can be harder for students to step out of their comfort zone to go after academic challenges.  Whereas in a full inclusion you are more likely to have a strong desire to reach your maximum potential as you have more academic independence. For example, my US History class with Mark Henry was initially challenging though he chose to work with me after school. Right away he noticed my challenges were due to a slower processing speed and not due to my abilities as the extra help led to academic achievements. This experience is why I don't believe that partial inclusion is the right choice for those with NVLD as our strengths are sometimes hidden and being challenged allows for them to come out.
Another negative is that sometimes separation leads to either losing friendships with their non-disabled peers or gaining inappropriate behaviors by having all disabled students together. Both scenarios have a real negative effect and you should never allow any LD student to take a step backwards. The full inclusion sections allowed around much stronger role models and had an easier time with keeping in touch with their childhood friends which is so beneficial for the NVLD students. Since these students learn best by having great role models lead by example and if they see their peers regularly they have an easier time building personal connections.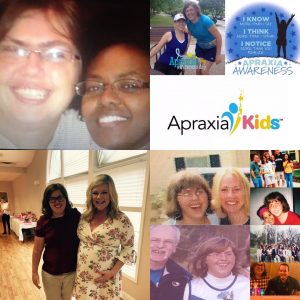 In athletics my district was like others and welcomed inclusion/mainstream students to be team managers which is an excellent option though is partial inclusion.  What continues to be overlooked is many individual sports teams, like swimming and track, are open for all so full inclusion can be more common than it is. Yes, while at first this may be hard, the truth is you learn more about the importance of determination, sportsmanship, friendship, believing in yourself  and always doing your best by choosing the full inclusion route. For the NVLD student this is especially important as these traits are often a weakness and by being fully included these traits can be cultivated and developed to allow for impressive improvements.
Through my personal experiences I strongly encourage those with an NVLD to choose the full inclusion path for both academics and athletics. While partial inclusion has real positives it can set limits for reaching maximum success.
Since I often achieved higher grades and added more mentors as my teachers and peers were so impressed with my will to succeed, my overall interest in academics and how I could connect with others. For example in English and History we would talk about famous playwrights, current events, and historic places so others saw how much knowledge I had to share in these areas. More importantly, I connected with peers who enjoyed these topics too. I share the same feelings about being fully included in sports. Having a true teammate teaches you many life lessons like the importance of doing your best and being able to care or support each other. Due to this I gained such strong mentors and friendships and strongly believe that the same thing could happen for you by choosing a full inclusion path.
Overall I can't stress enough how full inclusion can lead to greater achievement and overall happiness. My best classes were the ones where I was challenged the most and now years later my running friends and coaches are still so important in my life. I truly believe that if you choose this path you will understand how beneficial true inclusion can be.
Eileen
I will always think the world of you Mark Henry, Jim Adams, Mary Durr, Beth Bresett, Penny Sharrow, Bill Merna, and Kevin Kendall for making fun sure I stay fully included!
Share your own story