The NVLD Project envisions a world where those with social and spatial disabilities, particularly NVLD, can proudly address their differences and learn to live fuller, more satisfying lives.
The NVLD Project is dedicated to raising awareness, building support, and creating helpful solutions for children, adolescents, and adults with Non-Verbal Learning Disability. This goal is accomplished through a variety of programs, including educational workshops, research, and community outreach.
Long term, The NVLD Project seeks to define NVLD and secure an official diagnosis as a valid disorder in the Diagnostic and Statistical Manual of Mental Disorders (DSM).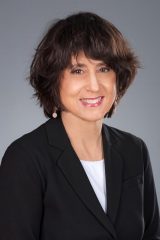 Laura Lemle, Ph.D.
Growing up in Manhattan, Laura Lemle attended the Ethical Culture Fieldston School, completed her undergraduate studies at Barnard College and earned her M.A. and Ph.D. degrees in clinical psychology at Yeshiva University. Laura practiced clinical psychology for nearly 20 years before choosing to enter the real estate business. Today, she runs LC Lemle Real Estate Group, a residential real estate company which owns and manages multi-family dwellings throughout Manhattan.
Throughout her life Laura has been committed to helping others. In 2013, she founded The NVLD Project, a non-profit organization dedicated to supporting people affected by this disability. The Project was inspired by her daughter who was diagnosed with Non-Verbal Learning Disability at the age of five.
In addition to founding The NVLD Project, Laura is on the boards of both The Promise Project and Ferkauf Graduate School of Psychology, Yeshiva University.
She resides in Manhattan with her three children and two dogs.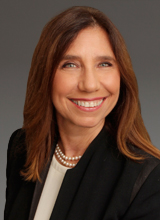 Susan Burris – Treasurer
Susan Burris is a banker by training and an experienced real estate professional who prides herself on her keen attention to the needs of her customers. After graduating from New York University with a B.S. degree in Finance and Marketing, she began a career in the financial services industry. The bank that employed her funded the entire cost of her M.B.A., which she earned at NYU while working full time.
Having explored several different areas of banking, she discovered her passion for real estate, and spent a number of years lending money to real estate developers in New York City. As a testament to her strong analytical skills, hard work and high level of customer service, she rose to become a Senior Vice President and Team Leader. Susan put her career temporarily on hold to play a more active role in the development of her two daughters and returned with renewed enthusiasm to the profession as a real estate broker.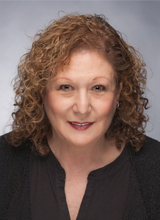 Antoinette J. Lynn, Ph.D.
Antoinette J. Lynn, Ph.D. is a clinical psychologist /neuropsychologist who has been in private practice for more than 30 years. Dr. Lynn works with preschool- and school-aged children, adolescents, and adults. She is familiar with and has interacted extensively with both private and public preschools, ongoing schools, boarding schools, and colleges in the New York, New Jersey and Connecticut tri-state area.
Dr. Lynn also treats couples and families, with principal clinical interests in the areas of neuropsychological assessment, remediation of learning disabilities, individual, couples, and family therapy, and parenting. Dr. Lynn has taught various courses on the neuropsychology of learning disabilities and consulted with several private mainstream and special education schools.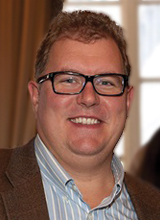 Bob Cunningham
Bob Cunningham, Ed.M., serves as advisor in residence on learning and attention issues for Understood.org. He is also Head of School at the Robert Louis Stevenson School and Chairman of CDE Career Institute.
Bob consults with schools, organizations, and families on matters related to learning and attention issues. He is a trustee of the Purnell School and a professional advisory board member for the National Center for Learning Disabilities, Story Share, and several other education-related nonprofit organizations. Previously, he was Head of School for the Gateway Schools in New York City.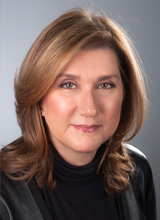 Paula Dennis – Executive Director
With more than 20 years expertise in marketing and communications, Paula joined The NVLD Project in 2013. As Executive Director, she is responsible for overseeing all aspects of the organization and works closely with the Founder and staff to grow and expand the Project's reach and impact.
Prior to working with The NVLD Project, Paula worked for nearly two decades in the fashion industry where she held executive positions with several renowned fashion houses. This included Pamela Dennis where she was Director of Public Relations for more than 15 years and Darby Scott. Her work in fashion covered a multitude of marketing and entertainment disciplines, including public relations, media, brand awareness, fashion shows, casting and publicity.
Paula holds a Master of Arts in speech/language pathology from New York University and serves on several fundraising committees for both academic and charitable institutions.
She resides in Manhattan with her family.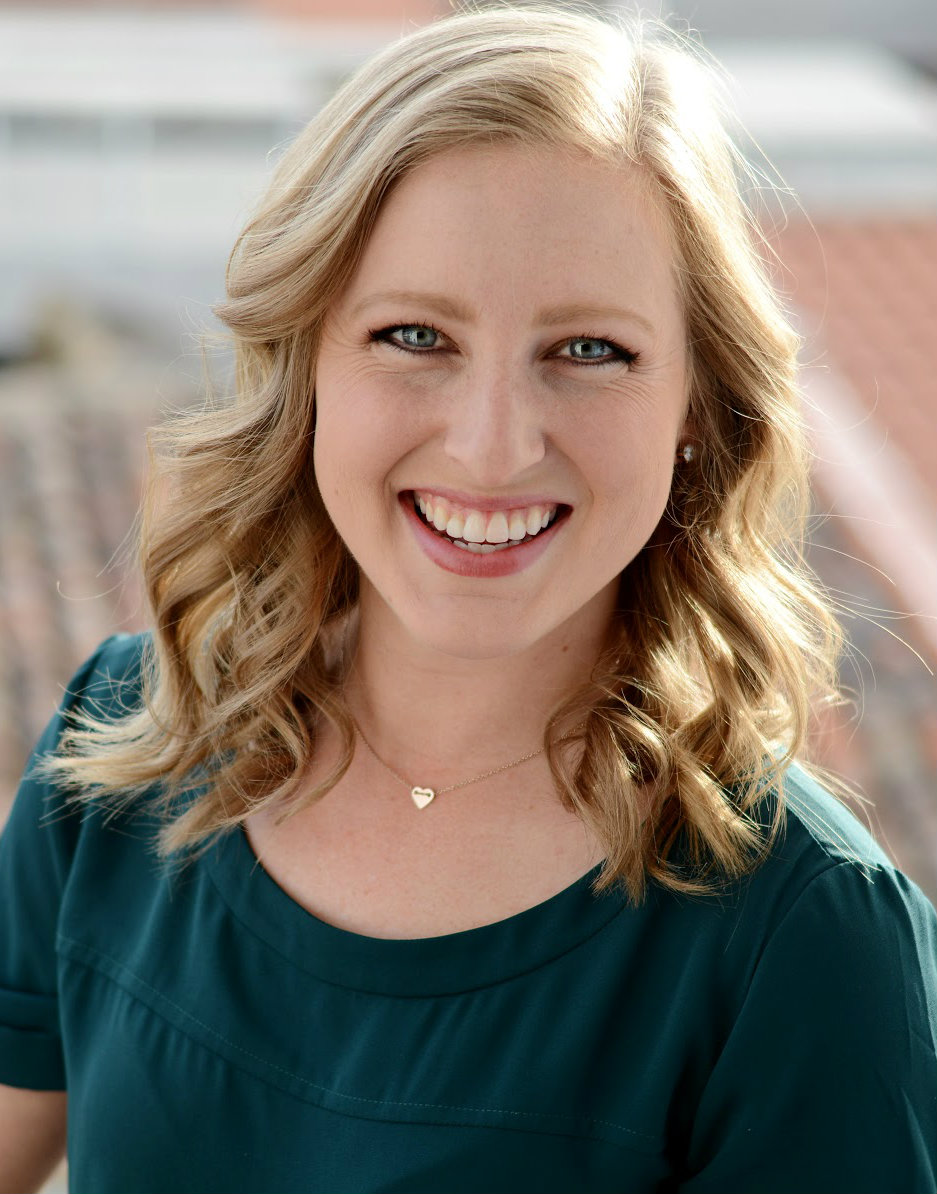 Samantha Nicks – Development and Communications Manager
Samantha joined The NVLD Project in 2017 as the Development and Communications Manager for the Project. She is responsible for digital media strategy, content development, and outreach and communications efforts with donors, partners and the public.
Samantha moved to New York after spending the last five years as an educator in both Texas and Spain. Along with her background in the classroom teaching journalism and English, she also has experience in marketing, public relations, real estate, retail management and photography. She joined The NVLD Project while working on her Master of Arts in Strategic Communication and Innovation at Texas Tech University and holds a BA in both public relations and Spanish.
Samantha lives in New York with her boyfriend and golden retriever and volunteers with Habitat for Humanity.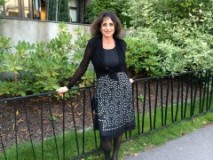 Jessica Broitman, Ph.D.
Jessica Broitman, Ph.D., is the co-author of Nonverbal Learning Disabilities in Children: Bridging the Gap Between Science and Practice (2011). She is the President emeritus of the San Francisco Psychotherapy Research Group and was the Executive Director of its Clinic and Training Center for fifteen years. She frequently lectures on Weiss's Control Mastery Theory worldwide. Currently a psychoanalyst in private practice since 1980, she has worked with families who have learning-disabled children for more than 15 years.
She is currently involved with Dr. Davis in several research projects concerning the treatment and understanding of NVLD and has a special interest in helping professionals and families understand and treat this disorder. Their most recent collaboration was "team collaboration for the best practice treatment of NVLD across three systems: school based, hospital based and family based" found in Barbara Reisman's book Medical and educational perspectives on NVLD in children and young adults ( IGI 2016).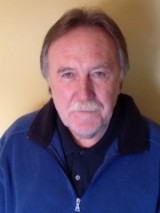 John (Jack) M. Davis, Ph.D.
John (Jack) M. Davis, Ph.D., is the co-author of Nonverbal Learning Disabilities in Children: Bridging the Gap Between Science and Practice (2011). He is currently a Professor at California State University, East Bay, and Chair of the Educational Psychology Department, where he teaches and supervises.
He received his Ph.D. from the U.C. Berkeley School Psychology program and did clinical postdoctoral studies to become a licensed psychologist. He has a special interest in learning and developmental disorders having been the director of a school and clinic for students with learning disabilities for 13 years, which provided diagnostic and intervention services.
His current clinical work is primarily with children and adults with learning disorders. His writing and research interests include articles and book chapters in the areas of mental health consultation, suicide/crisis intervention, and learning disorders.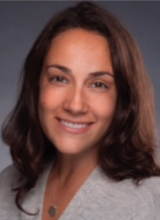 Abigail Diamond
Abby Diamond is the Director of Academic Support at Trevor Day School. Prior to her current position, she spent 10 years as a learning specialist and the chair of the Learning Center at the Ethical Culture Fieldston School. During her time at Fieldston, Abby spearheaded a collaboration between school leaders and administrators and The NVLD Project. Abby has also worked at the Francis Parker School, a progressive independent school in Chicago and the Churchill School and Center, a non-public school for students with language based learning disabilities in New York City.
Abby holds a bachelor's degree in Education from Northwestern University and a master's degree in Elementary Education and an advanced master's degree in Literacy from the Bank Street College of Education.
William Frosch, M.D.
Dr. Frosch was born, brought up, and educated in New York City: its public schools, Columbia College, and the NYU School of Medicine. His psychiatric training was at NYU/Bellevue and the New York Psychoanalytic Institute. He remained at NYU for many years and while there served as Assistant Dean of the Medical School, Professor, and Assistant Director of the Bellevue Psychiatric Hospital.
Dr. Frosch moved to Cornell/The New York Hospital in 1975. There he served as Professor and Vice-Chair of the Department of Psychiatry and Medical Director of The Payne Whitney Clinic. He was then appointed Interim Chair of the Department and Psychiatrist-in-Chief of The New York Hospital.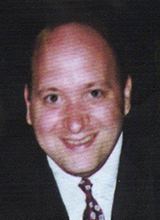 Eric Greenberg
Eric Greenberg is a leading college advising, test preparation and tutoring expert. Since establishing the Greenberg Educational Group in New York City in 1991, Greenberg and his team have helped many students of all ages achieve their academic goals. The company has established a stellar reputation for providing strategic admission and application advising (high school, college and graduate school), test preparation and academic tutoring. Greenberg Educational Group provides personalized service (in person or online). They have clients throughout the United States and internationally as well.
After graduating from the prestigious Fieldston High School in Riverdale, New York, Greenberg attended the world-renowned Wharton Business School at the University of Pennsylvania. It was there that Greenberg developed a dual passion for education and business, dividing his time between his own studies and tutoring other students. He received a Bachelor of Science degree in Economics from Wharton in 1988, graduating Summa Cum Laude and was elected to Beta Gamma Sigma, a leading national business school honor society.
By offering advisory services, test preparation and academic tutoring, Greenberg Educational Group sets itself apart from virtually every other company. The strong synergy among these different components allows the firm to provide excellent services that complement one another. Greenberg's company continues to evolve to address the ever-changing needs of students nationwide and internationally. With school admissions becoming more competitive and tuition continuing to increase at a staggering pace, Greenberg and his team recognize the importance of not only getting in to a school that is the right 'fit,' but getting the most out of your education and creating the greatest number of opportunities as well. Personalized services, proprietary materials/methods and an experienced talented team are keys to our success.
Eric and the Greenberg Educational Group have been featured in media such as U.S. News & World Report, NBC, CNBC, ABC and FOX. Media interviews can be seen on Greenberg Educational Group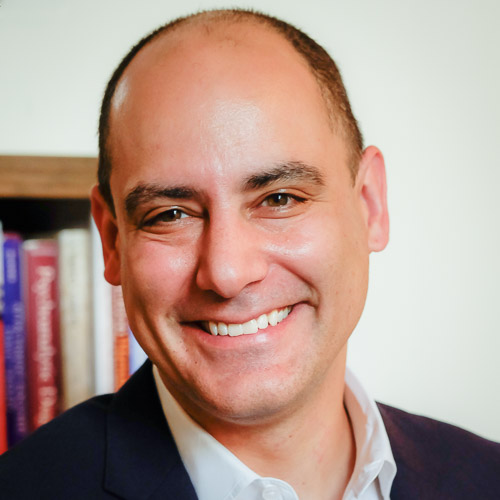 Marc Gurtman
Dr. Gurtman maintains an independent psychology practice in NYC. He specializes in neuropsychological assessment, parent consultation and psychotherapy of children and adults. Prior to his move to full-time independent practice, Dr. Gurtman worked as a school psychologist at several independent schools. For close to a decade, he led the development of the high school mental health program at The Churchill School and Center for Learning Disabilities in NYC. In addition to his primary role in consulting to faculty, administration, student and parents, Dr. Gurtman helped to develop and implement a comprehensive curriculum focused upon supporting the social-emotional lives of children with learning disabilities. Subsequent to his tenure at The Churchill School, Dr. Gurtman was appointed as the Middle and Upper School Psychologist at an educational start-up, Avenues: The World School, in NYC. As Avenues expanded internationally, he was appointed as a senior administrator to help widen the scope and the breath of mental health and learning support in the school. Throughout his years in schools and independent practice, Dr. Gurtman has presented extensively on issues pertaining to learning, parenting, and child development. Dr. Gurtman received his Psy.D. in Clinical Child/School Psychology at The Ferkauf Graduate School of Psychology on the campus of The Albert Einstein College of Medicine in The Bronx, NY. He completed his clinical internship at The Montefiore Medical Center in The Bronx, New York where he was trained in Dialectical Behavior Therapy (DBT) and conducted his dissertation research.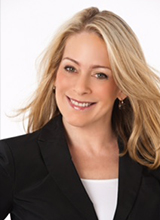 Meryl Jacobs
Meryl Jacobs is an experienced and skilled businessperson who entered real estate sales after a successful career as a real estate attorney and development executive. Her philanthropic activities include volunteering at both of her sons' schools, chairing several committees for UJA Federation of New York, and actively supporting The Jed Foundation, which works to promote mental health and prevent suicide among college students.
Meryl started her real estate sales career, prior to joining Halstead Property, at both Warburg Realty and Douglas Elliman, after which she established her own commercial brokerage and consulting firm. She is a graduate of Cornell University and Fordham University School of Law.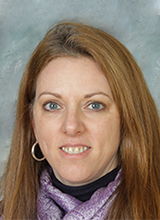 Amy Levine
Amy Levine is the Upper School Assistant Director at the Mary McDowell Friends School, a Quaker school for Students with learning disabilities. As an educator who has been working in the field of learning disabilities since 1998, she has worked in both general education and special education settings. She has organized and presented numerous professional development workshops for faculty as well as informational workshops for parents. Amy has been an adjunct professor at Hunter College training masters students in differentiated instruction and learning disabilities and has presented numerous times on Non-Verbal Learning Disability.
Columbia University Medical Center (CUMC):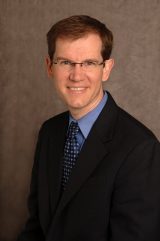 Jeremy Veenstra-Vanderweele, MD – Director, Division of Child and Adolescent Psychiatry
Jeremy Veenstra-VanderWeele, MD, is the Mortimer D. Sackler, MD, Professor of Psychiatry at Columbia University Medical Center; Director of the Division of Child & Adolescent Psychiatry at NewYork-Presbyterian/Morgan Stanley Children's Hospital, New York State Psychiatric Institute (NYSPI), and Columbia University; and Co-Director of both the NIMH T32 Postdoctoral Fellowship for Translational Research in Child Psychiatric Disorders and the Whitaker Scholar Program in Developmental Neuropsychiatry at NYSPI/Columbia University Medical Center. Dr. Veenstra-VanderWeele is a child and adolescent psychiatrist who uses molecular and translational neuroscience research tools in the pursuit of new treatments for autism spectrum disorder and pediatric obsessive-compulsive disorder. He trained in human molecular genetics in the laboratory of Edwin H. Cook at the University of Chicago. Following his child and adolescent psychiatry fellowship, he expanded his research experience with a postdoctoral research fellowship in molecular neuroscience with Randy Blakely and Jim Sutcliffe at Vanderbilt University. Prior to joining the Department of Psychiatry at Columbia in 2014, Dr. Veenstra-VanderWeele was director of the Division of Child and Adolescent Psychiatry at Vanderbilt University, where he was also an associate professor and medical director for the Treatment and Research Institute for Autism Spectrum Disorder.
Dr. Veenstra-VanderWeele's laboratory at Columbia University and NYSPI focuses on the serotonin and glutamate systems in genetic mouse models with abnormal social or repetitive/compulsive-like behavior. His clinical/translational research program at the NewYork-Presbyterian Hospital Center for Autism and the Developing Brain studies potential treatments for autism spectrum disorder and related genetic syndromes. His long-term goal is to be able to develop novel approaches in the molecular laboratory that can then be tested in children. Dr. Veenstra-VanderWeele's work has been recognized with multiple awards, including the 2017 Blanche Ittelson Award for Research in Child and Adolescent Psychiatry from the American Psychiatric Association. He is dedicated to helping train and develop the next generation of child psychiatrists and scientists who can generate improved understanding of childhood neuropsychiatric disorders and deliver new treatments to the clinic.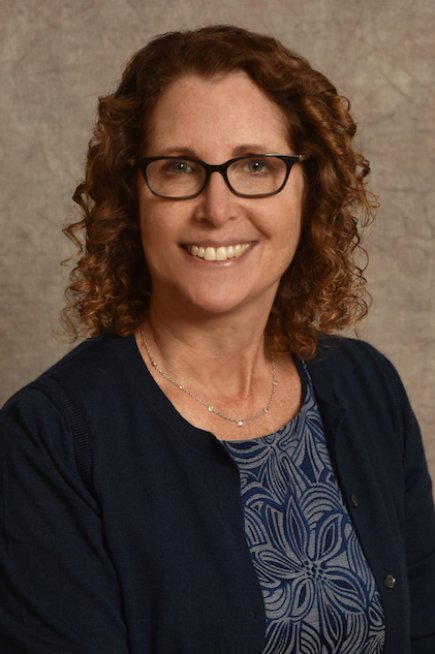 Laura Mufson, PhD – Associate Director, Division of Child and Adolescent Psychiatry
Laura Mufson, PhD, is a Professor of Medical Psychology (in Psychiatry) at Columbia University Medical Center (CUMC), associate director of the Division of Child & Adolescent Psychiatry, and co-director of the Office of Clinical Psychology at CUMC. She is also director of Clinical Psychology and unit chief of the Children's Day Unit at New York State Psychiatric Institute (NYSPI). She is director of Training for the Child Track of the APA–Accredited Predoctoral Internship in Clinical Psychology and a faculty member of the Division of Child & Adolescent Psychiatry's NIMH T32 Postdoctoral Research Fellowship.
Dr. Mufson is the developer of the adolescent adaptation of interpersonal psychotherapy for depression (IPT-A) and is the leading expert on its use with depressed adolescents. She is coauthor of the prevention model (IPT-AST) and the model for preadolescent depression (FB-IPT). She is the author of numerous publications on adolescent depression, temperament, psychopathology, and risk factors for psychopathology, as well as articles and book chapters on the treatment of adolescent depression and interpersonal psychotherapy. Dr. Mufson conducts training workshops on IPT-A throughout the United States, the United Kingdom, Europe, and Scandinavia.
Dr. Mufson's primary research interest is in the evaluation of the efficacy and effectiveness of empirically supported psychotherapies, as well as the identification of which treatments work best for whom. In addition, she is interested in the use of technology to change clinician behavior and improve adherence to effective treatment tools. She is a principal investigator, co-investigator, and/or consultant with colleagues on numerous grants studying adaptations of IPT-A to be delivered in schools, primary care clinics, and community clinics serving minority populations. Her areas of expertise include the evaluation of empirically supported intervention outcomes in clinical trials conducted in research and community settings, the implementation of treatments in the community, and models for training community clinicians in empirically supported psychotherapies. In addition, her studies have looked at the mediators and moderators of treatment response, including stress response measured by salivary cortisol levels, levels of interpersonal conflict, and comorbid disorders.
Molly Algermissen, Ph.D.
Molly Algermissen, Ph.D., is an Assistant Professor of Medical Psychology in Psychiatry at Columbia University Medical Center and Clinical Director of the Promise Program at Columbia. Dr. Algermissen is a child and adolescent psychologist and neuropsychologist.
She specializes in comprehensive neuropsychological evaluations of children and adolescents with neurodevelopmental and neuropsychiatric difficulties including autism spectrum disorders, learning disabilities, neurological disorders, language difficulties, and attention/executive function deficits. Dr. Algermissen has extensive experience working with young children (0-5) and has a clinical expertise in Autism Spectrum Disorder, including use of the ADOS-2 and ADI-R. Evaluations are completed within a developmental framework and often include assessment of social-emotional functioning and co-occurring psychiatric concerns. Her work includes providing ongoing recommendations and consultation for families and educators in developing and implementing appropriate academic, social, and behavioral interventions for children who are evaluated.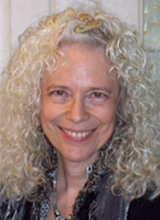 Beatrice Beebe, Ph.D.
Beatrice Beebe Ph.D. is Clinical Professor of Medical Psychology (in Psychiatry), College of Physicians & Surgeons, Columbia University; Department of Child and Adolescent Psychiatry, New York State Psychiatric Institute. She directs a basic research lab on 4- and 12-month mother-infant communication, prior to the infant's development of language.
Infant preverbal learning of communication patterns lays the foundation for emotional and cognitive development across the lifespan. The lab specializes in the microanalysis of face-to-face non-verbal communication. Resources include a split-screen video-recording and audio-recording studio and an open play space for observing infants and children with their parents.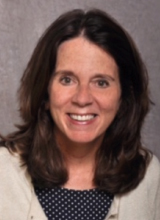 Prudence Fisher, Ph.D.
Dr. Prudence Fisher received her Bachelor's degree (Psychology) from Johns Hopkins University and her M.S. and Ph.D (2001) from Columbia University School of Social Work.
Dr. Fisher is Associate Professor of Clinical Psychiatric Social Work in the Department of Psychiatry at Columbia University College of Physicians and Surgeons and Research Scientist at New York State Psychiatric Institute (Division of Child and Adolescent Psychiatry). Dr. Fisher's main research focus is on the development and testing of assessment measures for children and adolescents. She is widely acknowledged in the field at large as someone who is knowledgeable about assessment issues and actively collaborates with investigators both within the Department of Psychiatry at Columbia and at other institutions and a consultant for federal and state agencies. Dr. Fisher has been instrumental in the development of numerous versions of the Diagnostic Interview Schedule for Children (DISC), the most widely used diagnostic interview for youth, and of many other widely used measures, including the Children's Global Assessment Scale (CGAS), the Columbia Impairment Scale, and the Columbia Suicide Severity Rating Scale (C-SSRS), among others.
Dr. Fisher completed an NIMH project to develop an innovative computer administered interview designed to improve the detection of side effects from psychotropic medications in adolescents, the Columbia Health and Adverse Reactions to Medications Screen (CHARMS) and recently completed an NIMH funded grant for a study to address the validity of diagnostic categories and criteria for child and adolescent psychiatric disorders.
Dr. Fisher was an advisor to five of the DSM-5 workgroups/committees and principal investigator on one of the DSM-5 child field trials. She also received two contracts from American Psychiatric Association to undertake analyses to inform DSM-5 decisions.
Currently Dr. Fisher is Principal Investigator on a CDC funded project to update the DISC for DSM-5 and is faculty on the Child Psychiatry Research Training Grant.
Dr. Fisher has an adjunct faculty appointment at the Columbia University School of Social Work where she teaches a popular course on child and adolescent psychopathology to Master's students. Since 2007, she has been a member of the review panel for the Journal of the American Academy of Child and Adolescent Psychiatry and serves as an occasional reviewer for a number of journals, typically for studies focusing on diagnostic assessment issues.
In addition to her work on assessment issues, Dr. Fisher has also been involved in studies on adolescent suicide and its aftermath. Since 1989 has been member of the scientific advisory board at the American Foundation for Suicide Prevention for which she reviews grants and is since 2012 has been on the Editorial Board for Archives of Suicide Research.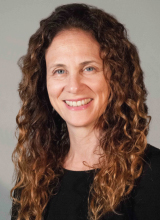 Amy Margolis, Ph.D.
Dr. Amy Margolis is Assistant Professor of Medical Psychology with an appointment in the Division of Child and Adolescent Psychiatry, and an affiliation with the Cognitive Development and Neuroimaging Laboratory. The scientific question she seeks to answer concerns how learning problems are related to underlying deficiencies in the structure and function of neural systems that support learning processes.
In the first decade of her career, she established a pediatric neuropsychology training program in comprehensive assessment and treatment of children with learning disabilities and attention disorders. She developed novel treatment methods for children with learning disabilities and attention disorders by combining tutoring, cognitive remediation and psychotherapy techniques.
In 2010 Dr. Margolis transitioned to a research career, in which she seeks to use neuroimaging to inform the development of novel therapeutics and early prevention programs for people with learning disabilities.
She is Principal Investigator of a project sponsored by the NVLD Project that examines the neural correlates of Non-Verbal Learning Disability. She is also Principal Investigator of the Promise Project Reading Study that examines how neural circuits that support cognitive control and learning processes produce reading disorders.
She also studies how exposure to neurotoxic chemicals may affect neurodevelopment and manifest as subsequent learning and social problems. She is Principal Investigator on a study entitled, "Effects of Prenatal Exposure to Air Pollutants on Neurodevelopment & the Manifestation of Learning Disorders" funded by the NIEHS Center for Environmental Health In Northern Manhattan.
Dr. Margolis received a B.A. in The Evolution of Human Behavior from UC Berkeley and a Ph.D. in Applied Educational Psychology: School Psychology, and an MSEd. in Neuroscience and Education from Teachers College, Columbia University.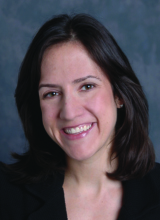 Rachel Marsh, Ph.D.
Rachel Marsh is an Associate Professor of Medical Psychology (in Psychiatry) at Columbia University Medical Center where she directs the Cognitive Development and Neuroimaging Laboratory. She is also the Director of the MRI research program at the New York State Psychiatric Institute. Dr. Marsh's current work focuses on understanding the neurodevelopmental trajectories of disorders and problems that arise during childhood and adolescence.
Specifically, her lab uses multimodal MRI techniques to study the function, structure, and connectivity of the neural circuits that support self-regulation and learning over development in health and illness. She is currently conducting an NIMH-funded longitudinal, multimodal MRI study of the neurodevelopment of these circuits in adolescents with Bulimia Nervosa. Together with her collaborators, Dr. Marsh is also conducting studies of children and adults with Obsessive-Compulsive Disorder, and studies of children with learning problems. The goal of this work is to identify abnormal trajectories in specific brain circuits and processes that could be targets for the development of novel treatments and remediation strategies. Dr. Marsh co-directs the T32 training program in child psychiatry research at CUMC for which she oversees the selection of applicants and their progress as trainees, and personally mentors those who are learning clinical MRI techniques.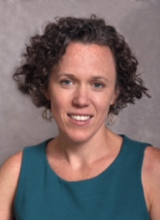 Meghan Tomb, Ph.D.
Meghan Tomb is an Assistant Professor of Medical Psychology in Psychiatry at Columbia University Medical Center and Associate Clinical Director of the Promise Program at Columbia.
Dr. Tomb is a child and adolescent psychologist and neuropsychologist. She specializes in neuropsychological evaluations of children, adolescents, and young adults with learning, language, and developmental disabilities. Her work also includes providing ongoing recommendations and consultation for families and educators in developing and implementing appropriate academic, social, and behavioral interventions for children who are evaluated.
Prior to pursuing her PhD, Dr. Tomb worked for a number of years in a research capacity assisting in the implementation, training, and evaluation of effective clinical practices in school-based mental health centers in New York City. She later received her PhD in clinical psychology from the University of Vermont, where she specialized in childhood and adolescent mental health disorders. She completed her clinical training at Columbia University Medical Center/New York Presbyterian Hospital with a focus on individual and group treatment for anxiety and depression as well as school-based interventions for childhood mental health disorders, particularly children placed within a special education setting. Following her doctoral training, she completed a fellowship in neuropsychology at Columbia University Medical Center, and she is currently faculty in Child and Adolescent Psychiatry at CUMC. She sees children and families through the Promise Program as well as Faculty Practice. She supervises trainees in neuropsychological evaluation and psychotherapy and she is a co-mentor for the DeHirsch-Robinson Research Fellow in neuropsychology.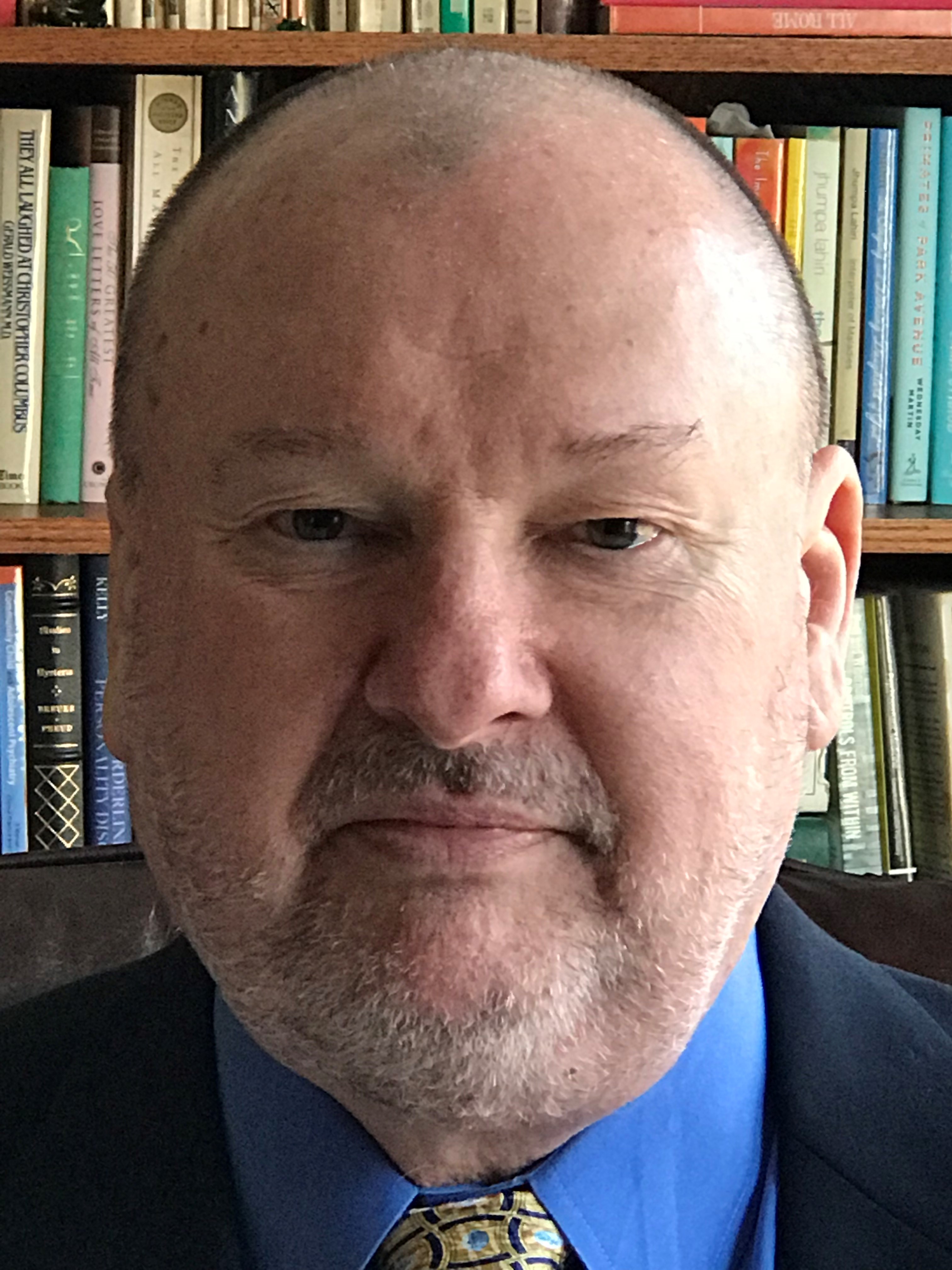 Mark A. Riddle, M.D.
Dr. Riddle is a Professor of Psychiatry and Pediatrics at the Johns Hopkins University School of Medicine. The focus of Dr. Riddle's research, teaching and clinical practice is pediatric psychopharmacology, particularly medication side effects. He served as Director of the Division of Child and Adolescent Psychiatry at Johns Hopkins (1993-2009) where he led a program of interventions research, both psychopharmacologic and psychosocial. He was the Principal Investigator (PI) of a National Institute of Mental Health (NIMH)-sponsored Institutional Post-Doctoral Research Training Program (T32), the PI of one of the two original sites of the NIMH-sponsored Research Units of Pediatric Psychopharmacology, the sponsor of five NIH-supported 5-year Research Career Development Awardees and a formal mentor for seven others. These awardees are now in leadership and faculty positions at Johns Hopkins, Cornell University, the University of Arizona, the University of Connecticut, the University of Maryland, the University of Oklahoma and the intramural and extramural programs of National Institute of Drug Abuse. Prior to his work at Johns Hopkins, Dr. Riddle was a faculty member at the Yale University School of Medicine (Child Study Center) for a decade after completing both his general and his child and adolescent psychiatry training there.
Dr. Riddle has served as a member of NIMH's Interventions Scientific Review Group and as the founding chair of the Interventions Review Committee for Disorders Involving Children and Families. He represented pediatric psychiatry on the Institute of Medicine's Committee on Review of Pediatric Studies Conducted Under the Best Pharmaceuticals for Children Act (BPCA) and the Pediatric Research Equity Act (PREA). This Committee's published report was an important stimulus/source document for federal legislation in 2012 that made permanent the requirement that all new drugs potentially used in youth have safety and efficacy studies conducted in children and adolescents. Recently, Dr. Riddle was the PI of an NIMH-sponsored, multisite study of interventions for children who have gained weight on antipsychotic medication, and the site-PI of a 6-year follow-up study of preschoolers who were treated with medication for ADHD. Currently, Dr. Riddle serves as a member of the National Institute of Child Health and Human Development-sponsored Data Monitoring Board for the BPCA.
Throughout his career, Dr. Riddle has always been actively engaged in clinical care and training, working with and mentoring child and adolescent psychiatry fellows, general psychiatry residents and medical students in a weekly outpatient clinic, as an the attending physician on child and adolescent psychiatry inpatient/day hospital programs and as a clinical and research supervisor.
Dr. Riddle's publications include over 300 research articles, commentaries, reviews, chapters and edited volumes. His early publications included the first placebo-controlled study of a selective serotonin reuptake inhibitor (SSRI) in children and adolescents, the initial description of activation side effects in youth treated with an SSRI, and the description of a mechanism underlying reports of sudden unexplained death in children treated with the tricyclic antidepressant desipramine. Recently, Dr. Riddle authored Pediatric Psychopharmacology for Primary Care, a book published by the American Academy of Pediatrics.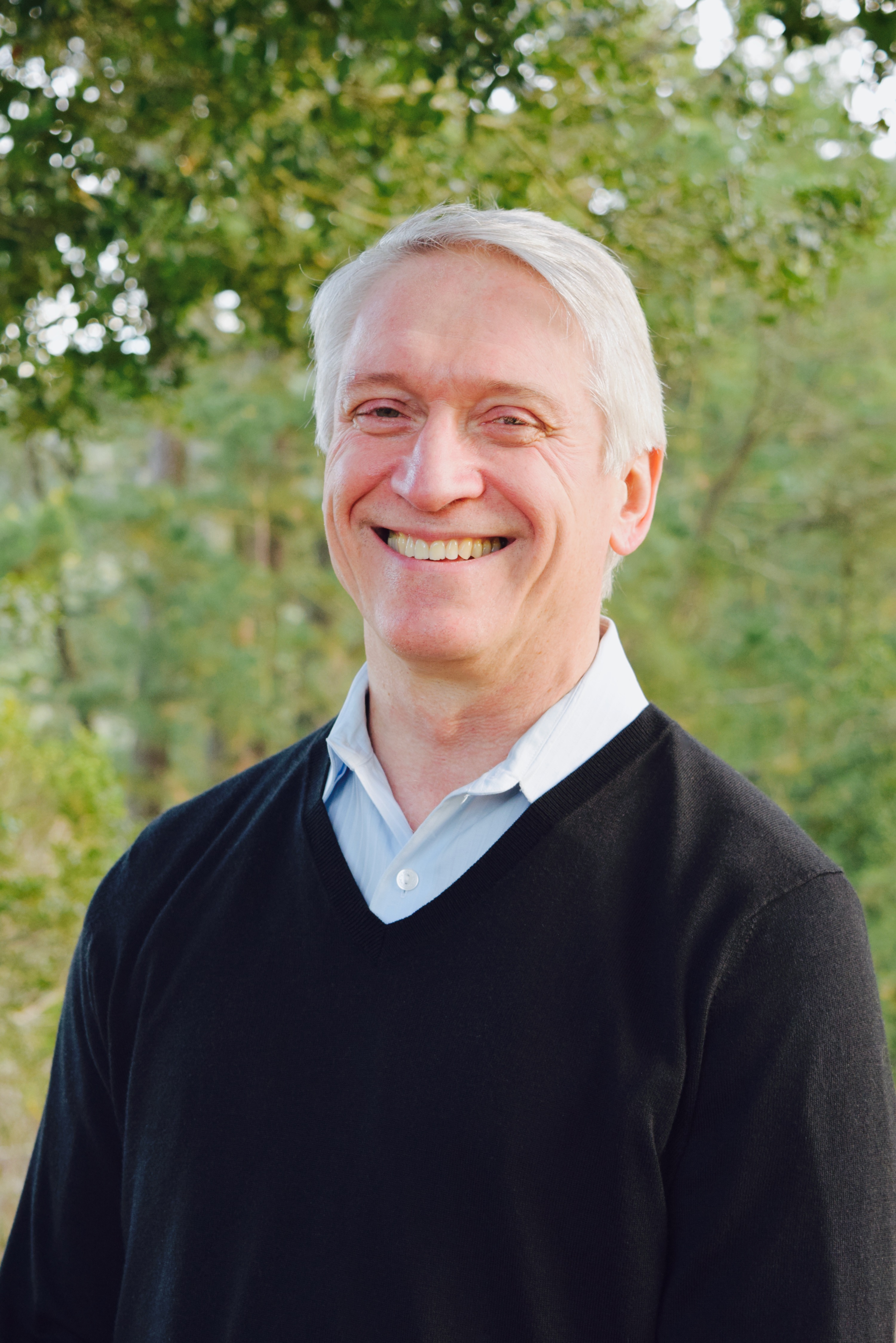 Stephen P. Hinshaw, Ph.D.
Stephen Hinshaw is Professor of Psychology at the University of California, Berkeley, where he was Department Chair from 2004-2011. He is also Professor of Psychiatry and Vice-Chair for Child and Adolescent Psychology at the University of California, San Francisco. He received his B.A. from Harvard (summa cum laude) and, after directing school programs and residential summer camps, his doctorate in clinical psychology from UCLA. His post-doctoral fellowship took place at the Langley Porter Institute of UC San Francisco.
His work focuses on developmental psychopathology, clinical interventions with children and adolescents (particularly mechanisms underlying therapeutic change), and mental illness stigma. He has directed research programs and conducted clinical trials and longitudinal studies for boys and—more recently—for girls with inattention and impulse-control problems (who often express many comorbid disorders), having received over $20 million in NIH funding. He has been Principal Investigator of the Berkeley site for the Multimodal Treatment Study of Children with ADHD (MTA) since 1992.
Hinshaw has authored over 340 articles and chapters (h-index, Google Scholar = 109), plus 12 books, including The Mark of Shame: Stigma of Mental Illness and an Agenda for Change (Oxford, 2007), The Triple Bind: Saving our Teenage Girls from Today's Pressures (Random House, 2009), and (with R. Scheffler) The ADHD Explosion: Myths, Medications, Money, and Today's Push for Performance (Oxford, 2014). His newest book, with St. Martin's Press—Another Kind of Madness: A Journey through the Stigma and Hope of Mental Illness— was released in 2017. Overall, he was one of the 10 most productive scholars in the field of clinical psychology across the past decade.
From 2009-2014 he was editor of Psychological Bulletin, the most cited journal in general psychology. He is a fellow of the Association for Psychological Science, the American Psychological Association, and the American Association for the Advancement of Science (AAAS).
Hinshaw received a Distinguished Teaching Award from UC Berkeley's Division of Social Sciences in 2001. His Teaching Company ('Great Lecture') series, "Origins of the Human Mind," was released in 2010. Hinshaw's research efforts have been recognized, most recently, by the Distinguished Scientist Award from the Society for a Science of Clinical Psychology (2015), the James McKeen Cattell Award from the Association for Psychological Science (2016)—its highest award, for a lifetime of outstanding contributions to applied psychological research—and the Distinguished Scientific Contributions Award from the Society for Research in Child Development (2017). He is the only individual ever to have been awarded all three.
He has been featured regularly in the media, including the New York Times, Washington Post, Huffington Post, Wall Street Journal, Today Show, CBS Evening News, ABC World News Tonight, CNN, and more.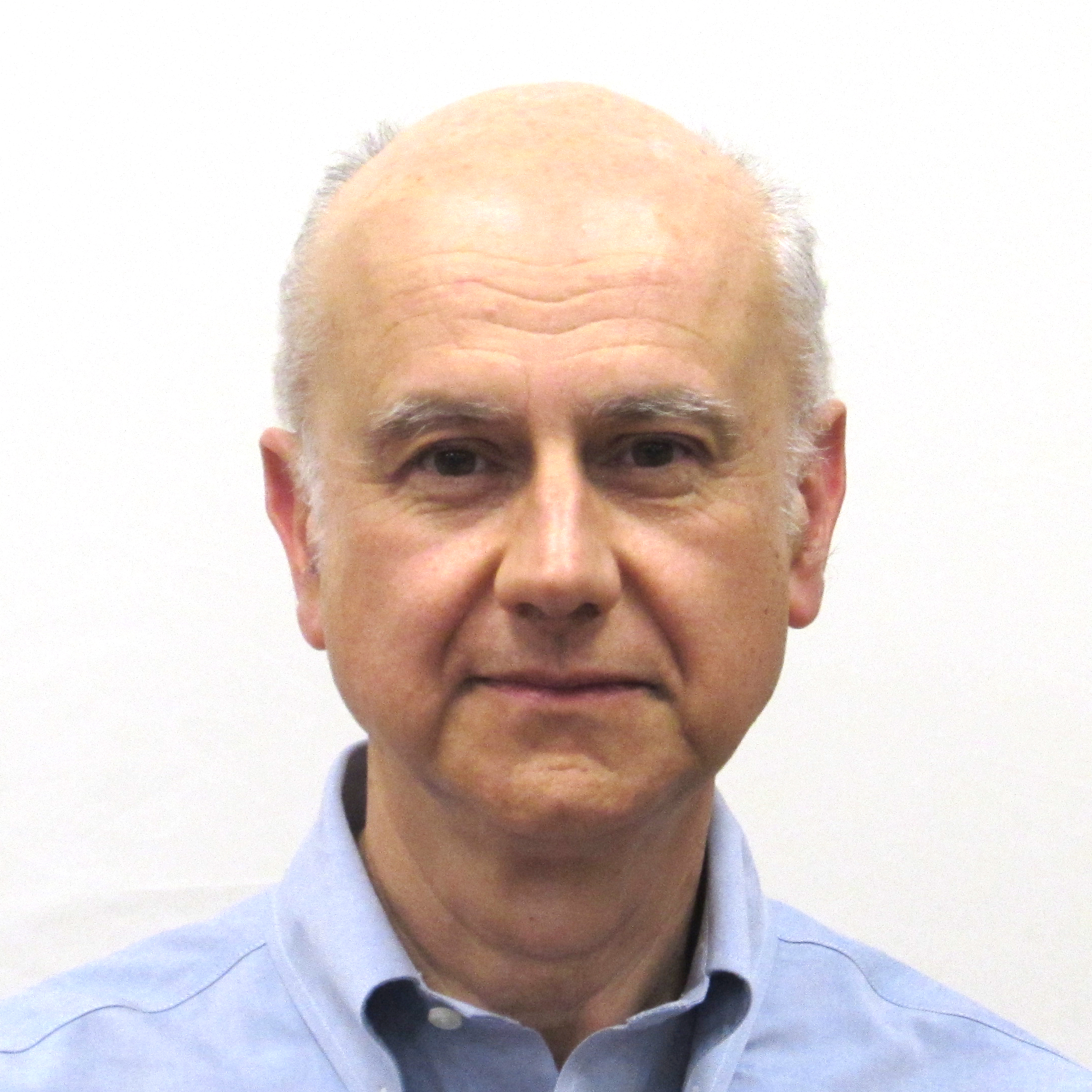 Benedetto Vitiello, M.D.
Benedetto Vitiello, M.D. is a psychiatrist and pediatrician with expertise in psychopharmacology and treatment research. A graduate of the University of Pavia Medical School, Pavia, Italy, he trained in pediatrics in Italy and in psychiatry and child and adolescent psychiatry in the U.S.A. From 1989 until 2016, he worked at the National Institutes of Health in Bethesda, Maryland, U.S.A., where he was Chief of the Child and Adolescent Treatment and Preventive Interventions Research Branch of the National Institute of Mental Health and adjunct Professor of Psychiatry at the Johns Hopkins University Medical School in Baltimore. He is currently Professor of Child and Adolescent Neuropsychiatry at the University of Turin, Italy. His research has focused on developing and testing effective treatment and preventive interventions for children, adolescents, and adults with mood and anxiety disorders, psychosis, attention deficit/hyperactivity disorder, autism, and other neurodevelopmental disorders. He has contributed more than 300 scientific publications to the field of mental health.